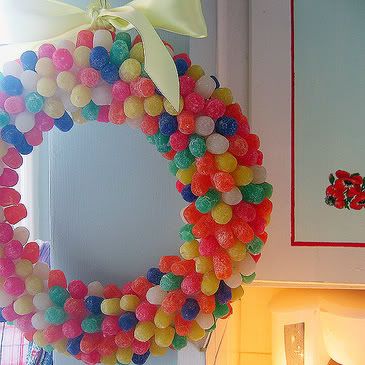 The month of December is almost upon us, and it's extra special for the two girls called e - we're both December babies. Adding to that, we're both Christmas freaks - so December is by and large THE BEST MONTH OF THE YEAR.
We're getting a little anxious to get baking and crafting for the silly season and I think this gum-drop wreath by
Alicia Paulson
will have to be added to our to-do list. Anything made out of sugar is going to be a winner in my book, but it's darn pretty to boot! And all it takes is some jube-y looking lollies, a
styrofoam wreath
and some toothpicks. But word to the wise - buy an extra pack of jubes if you're anything like me!