I think I've ranted and raved more than enough about the limitations of living in Australia, also known as the other end of the world...where Martha Stewart is an unknown quantity and flavoured Kit Kats cost $6 a pop.
Look, ultimately the good outweighs the bad but when I saw that Target in the US had an entire range of
Orla Kiely
homewares I was more than a little jealous. I searched high and low for a way to get my hands on some, but short of paying with my first-yet-to-be-born child, it just wasn't going to happen. Fast forward one year and what do you know? Myer is stocking a (very limited) range of Orla Kiely!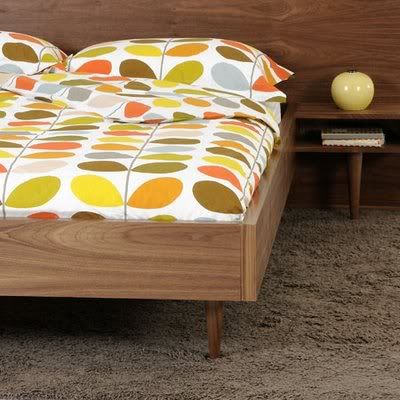 I nabbed myself the queen quilt set and matching pillows... check out how cute the packaging is!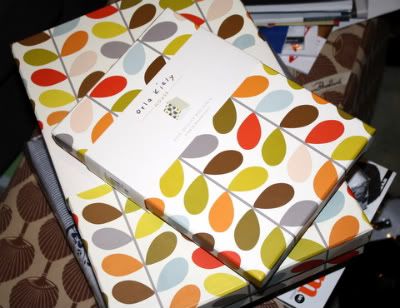 So moral of the story is this - good things come to those who whinge.