We're
quickly
approaching that time of year stuffed to the brim of family, friends and annual traditions. For me it inevitably involves Peter Combe's Christmas album and a day set aside to decorate the tree with my Ma, Pa and brother dearest.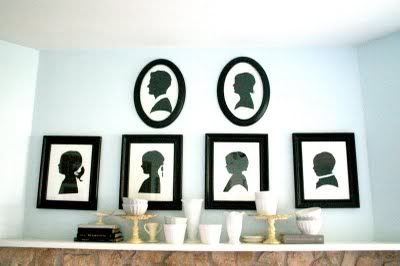 I stumbled across
NieNie's
tradition of creating new silhouettes of her family each year. Although she creates hers in April each year, I think Christmas is a great time to stop and capture your family for posterity and reflect on the year that was. It would also make for a pretty rockin' gift when teamed with some great frames. They look so regal and elegant!
Click here
for a great tutorial on how to make your own silhouettes - easy peasy!