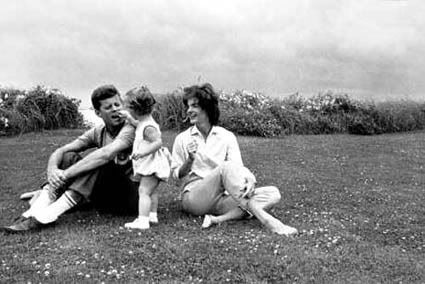 I've been fascinated by the Kennedy family for a long time. I specifically remember my brother's Year 10 assignment on the assassination of JFK and me, 13 at the time, pouring over every article I could find on it at the time.
After watching
Grey Gardens
a few months back and reading about Ted Kennedy (particularly the Chappaquiddick incident), it reignited my interest in America's first family. Trawling through second hand book shops I chanced on Laurence Leamer's book -
The Kennedy Women
. It is over 1000 pages long but I cannot for the life of me put it down.
(I'm kind of freaking out at how much Bobby looks like Owen... second from front)
Like most people I'd heard of the Kennedy curse... but I thought it was mostly in relation to both JFK and Bobby. I didn't know that before their assassinations, two of their siblings had already died... or that another had undergone a lobotomy in her early 20s. Nor that their father would bring his mistresses along on family holidays or that JFK battled illness his entire life.
The Kennedy family makes for good reading... you don't need to embellish or exaggerate because their lives really were that bizarre and intriguing. They weren't perfect, so many of their decisions and actions make you cringe with disappointment and regret. But they loved each fiercely, protectively. Most of all they loved each other above all else and I think that is pretty special.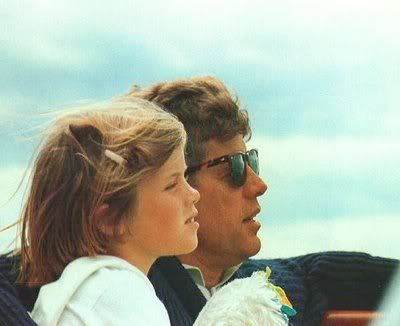 PS I can find no credits for these pictures... so let me know if it's a problem :)